Nifco Inc. (Headquarters: Yokosuka City, Kanagawa Pref., President: Masaharu Shibao (hereinafter, Nifco)) Nifco's "Recycled Nylon Series Cord-Lock" was selected as a Selection in the Accessories category at the ISPO TEXTRENDS Award Fall/Winter 2024/25, one of the world's largest sports exhibition, ISPO.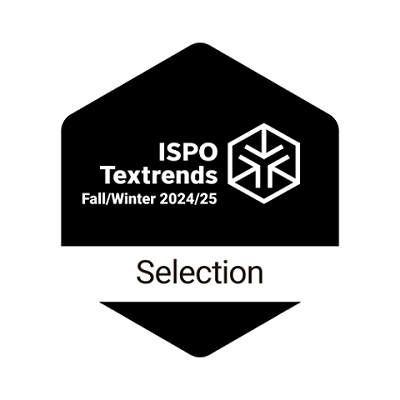 Overview of Award-Winning Products
Recycled Nylon Series Cord-Lock(Mono material - Rec. PA6 cord lock)
Recycled Nylon Series・・・This series of buckles, including cord locks and cord adjusters made of molded recycled nylon, is mainly for apparel applications. These buckles are made from materials collected and pelletized by recycling companies from losses generated in the nylon fabric (textile) manufacturing process.
In recent years, many sports apparel brands have been conducting R&D to create new supply chains that collect products from consumers and sell recycled products in order to realize a recycling-oriented society (circular economy). One of the challenges in recycling used products is sorting and disassembly. The Recycled Nylon Series cord locks streamline this process and facilitate the recycling of apparel products.
For example, if the cord locks of windbreakers were made of the same material as the fabric, nylon, it would reduce the work involved in recycling. In the past, most cord locks used metal springs for cord retention, so the development of a product without metal springs was necessary to achieve this. However, nylon resin springs hadve weak resilience and were unstable.
Therefore, instead of relying solely on the resilience of the plastic spring, by devising the shape of the hole, the frictional force at the time of locking was increased making it possible to hold the cord without using a metal spring. (Patent pending)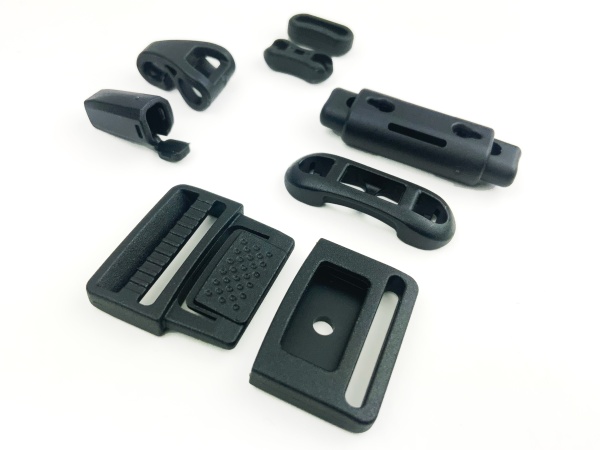 It is one of the world's largest sporting goods exhibitions with a history of about 50 years since it was first held in 1970.
In 2020, there will be approximately 2,500 exhibitors and over 80,000 visitors from more than 150 countries. Held annually for four days in Munich, Germany, the exhibition is currently considered the most watched sports exhibition in the world due to its influence.
About ISPO TEXTRENDS Award
Twice a year, the ISPO TEXTRENDS awards innovative fabrics and components used in the manufacture of sports apparel. Participants submit their most innovative products, which are then judged by a jury of international experts.
ISPO TEXTRENDS is divided into 11 categories, including the Accessories category, which selects the Best Product, Top Five, and Selection, respectively.
Nifco's products, which take advantage of the characteristics of plastics such as rust free, light weight, and easy-to-handle, provide high value-added products to the automotive industry, housing, home appliances, office equipment, and the fashion and sports industries.
Nifco will continue to sincerely address customer issues and contribute to the realization of various products that lead to a better environment, safety and comfort in order to realize our purpose of 'Sparking innovation by fastening small insights with technology for a better world'.
Please view Nifco's buckle catalogue here:
Please view "Recycled Nylon Series" here:
Please view other Nifco products here:
For inquiries regarding this matter, please contact:
Nifco Inc., Administration Department, Administration Section.
TEL: 03-5476-4850
Email: soumu@jp.nifco.com